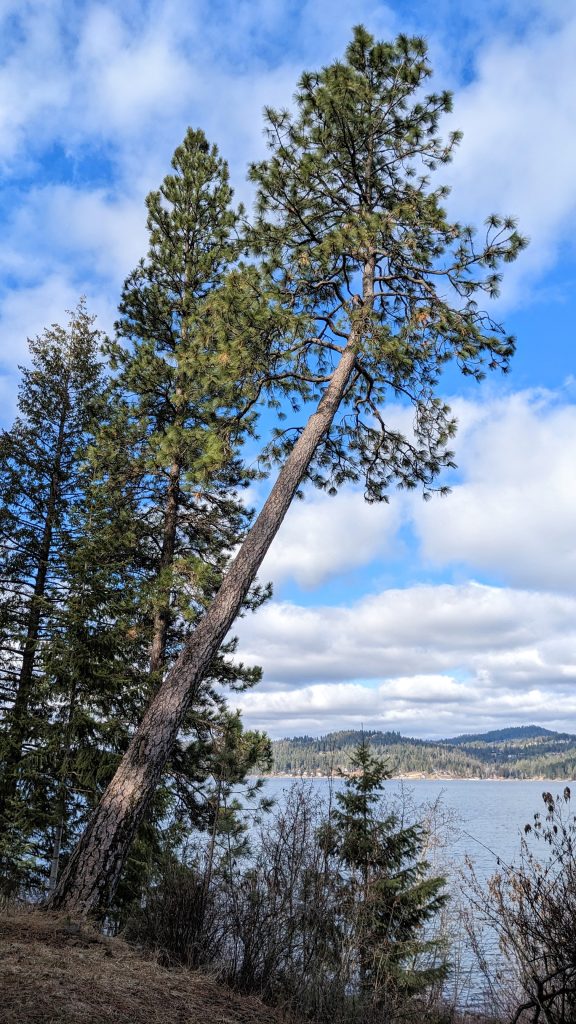 Leaning Pine Point is a roughly 20 acre peninsula on the east side of Lake Coeur d'Alene in northern Idaho. It is about half way down the east side of the lake forming Half Round Bay.
For the past 70 years it has been a residential summer colony of about a dozen properties and has a reputation for being an open, friendly family-oriented community. We pride ourselves on being helpful, supportive and cooperative with one another!
The community has developed a common road, a domestic water system, an irrigation system and a sewer system to serve those of us on the Point.
For the most part, the Point has remained in its natural state with plenty of protection for deer, etc.